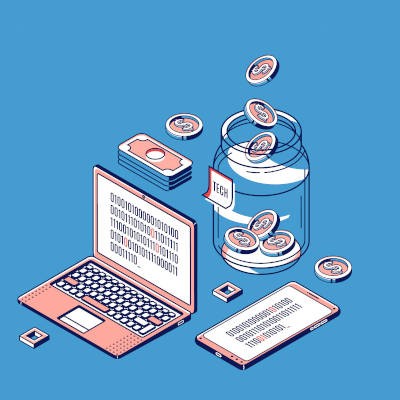 Technology is a big part of the modern business. Even the small business. In fact, worldwide IT spending in the small and medium-sized business sector is expected to top $650 billion in 2021. That's impressive, but what technologies are they spending their capital on? Today, we take a look at what technology small businesses are investing in, and how it has an impact on the way they do things.
How Do Small Businesses Use Technology?
Small businesses typically use technology for one purpose: to improve efficiency. Many also identify as wanting to invest more into technology, but can't justify the cost. This could be said for most businesses. If you consider the costs associated with technology are much lower than the alternative, however, a legitimate point could be made that technology investments are some of the most cost-effective that a business can undertake. The question becomes, what technology do you invest in if you are running a small business?
The first thing you should know is that most small business owners do recognize the benefits that technology can bring and a lot of them put a high priority on investing in technology. Around two-thirds of SMBs identify purchasing new hardware, cloud computing investments, and spending on Internet-facing technology as some of the most pressing. That means that some of the traditional IT expenditures remain, while innovative new technologies are implemented slowly.
One piece of technology that has transformed business, and is now really taking hold with SMBs is cloud computing. For most of the previous decade cloud computing was viewed as too expensive for small businesses, with medium-sized businesses nibbling at the prospect of using virtualization to their advantage. Today, cloud computing has been transformed, with almost every major software developer offering cloud-hosted options for their services. Businesses can get the specific tools they need for monthly costs, and scale those tools with their immediate needs.
SMBs Have a Major Deficit in Security Spending
Security is always at the forefront of technology spending for enterprises, but in a concerning trend, cybersecurity budgets are shrinking for small businesses. With all the threats out there, how can that be? According to one reputable cybersecurity report, nearly 30 percent of all SMBs spend less than $1,000 a year on keeping their network safe.
This figure is far too low.
If you consider that one data breach could effectively soil a small business' reputation, and even put them out of business, you'd think there would be more urgency. That's not to say that most SMBs don't recognize the risk, but with so much being spent on IT solutions to help solve their operational problems, not enough is being done to secure their businesses.
The fact is, it is hard to tell a business owner that is moving money around and trying to make things work that he/she should be spending more than they are on IT security. To them, there are more pressing issues like making payroll or making improvements to the business' infrastructure. The fact remains that any solid risk assessment will show that by investing in IT security, a business owner is protecting his/her business. It doesn't even have to be that much. Industry experts suggest that any company should spend about 7-to-10 percent of their IT budget each year on security. Doing so would likely be well over $1,000, but it would be money well spent.
Finding the right technology can be difficult for the small business owner, but one thing is for sure: there are a lot of options today. If you would like to talk to our professional It consultants about getting your business the technology it needs to succeed, give Business Solutions & Software Group a call today at (954) 575-3992.