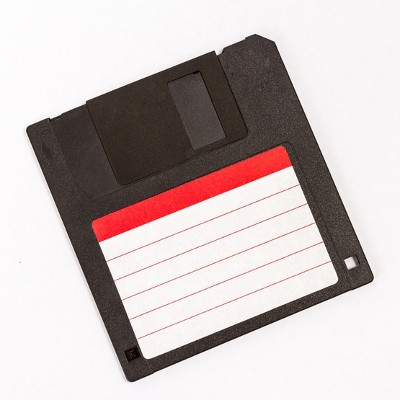 Data storage has always been an important part of the business world, but it's one of many areas where innovation has yielded overwhelming results. Technology that exists today could never have been created 50, or even 20 years ago.
So, let's take a trip down memory lane and talk about some of the major developments in data storage history, starting way back in the days of the 1950s. Here are four technologies that have significantly affected the development of data storage devices.
Magnetic tape: Early computers took advantage of tape reels for the purpose of data storage. This tape was created using thin strips of plastic coated in a magnetic oxide, and it was capable of storing large amounts of data. The tape storage revolution single-handedly changed the way that data storage would develop for years to come.
Hard disk drive: IBM first introduced the hard drive in 1956. The device takes advantage of rotating magnetic disks that store data. Early hard drives could only hold about 5MB worth of data, but can now hold several TB's worth of information. It's a testament to how far technology has come in just a few decades.
Floppy disk: The first floppy disks were 8" disks that were packaged in envelopes designed to keep them clean. Unlike the hard drive, which was capable of adapting to changes in the computing environment, the floppy disk eventually grew obsolete. These days, floppy disks and floppy disk drives aren't good for much, other than an overwhelming sense of nostalgia for times long past, and making music.
USB: USB technology was an incredibly popular development that led to dynamic "plug and play" versatility using rewritable flash memory. Due to its ease of use and portability, USB technology took off, and is now a widely used form of computing.
Some businesses still use magnetic tape as their preferred data backup solution. These systems store data on magnetic tape reminiscent of old data storage, which can then be deployed in the event of a disaster. However, compared to more modern data backup solutions, tape backup is indeed outdated. A Backup and Disaster Recovery (BDR) device uses cloud storage for near-instantaneous data recovery, which knocks traditional tape backup out of the ballpark.
The cloud, in addition to the the great advancements made in the data backup field, has offered other innovations, with data storage being an exceptionally important one. Organizations can accumulate and store huge amounts of data, and can share this information with their entire workforce in just a few clicks. Due to its incredible ease of access and practical transportation, the cloud has become a popular and dynamic way of storing data in a fast-growing business environment.
Basically, the development of data storage has been fueled by one major movement: a desire for mobile, compact data storage. Organizations want to consolidate their data storage and improve how this data is accessed, and this need has pushed the development of data storage technologies. Just like how the cloud allows for digital file storage and access wherever, whenever, physical storage options like micro-SD cards and USB flash drives also allow data to be moved around relatively easily.
What kind of data storage technology does your business use? Let us know in the comments, and be sure to subscribe to our blog for more great technology tips and tricks.