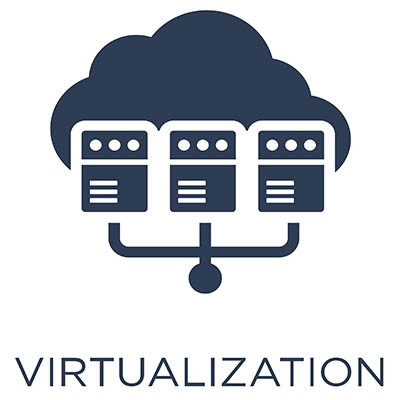 One of the biggest ways that companies can take advantage of technology in the modern workplace is to utilize what is called virtualization, a process that makes aspects of their infrastructures more accessible. Let's go over what exactly virtualization is, how businesses can benefit from it, and some examples of how you might use it.
Virtualization for Hardware and Software
Virtualization at its core involves taking something and making it virtual. For hardware and software, you can take these parts of your technology infrastructure and deploy them in a virtual environment. Virtual applications and hardware solutions can be hosted and accessed through the cloud using any connected device. Some ways that virtualization is used by businesses include virtual machines, like workstations and server units; these are hosted in a virtual environment that makes them more accessible to users.
What Benefits Are There to Virtualization?
Virtual machines are great for businesses that want to keep their infrastructure accessible without stretching it too thin with additional server units or hardware. For example, let's say that you have three server units for your business, one of which is dedicated to legacy applications that are no longer supported. You might run a virtual machine to utilize these applications just so that you don't have to run so many server units. This allows you to consolidate your infrastructure and invest those resources elsewhere. You might also find that virtualization can improve security, as each instance of an operating system is isolated!
Desktop virtualization is also helpful for running instances of operating systems on machines that might not otherwise be able to run them. The host machine's computing power is the one used to run the machine, so the hardware does not necessarily have to be the most powerful. You can use these "slim" desktops for your company's workstations. Basically, the operating system and desktop infrastructure is pulled from your virtual environment, and it can cut costs as well as simplify your infrastructure in the process.
How Can Your Business Utilize Virtualization?
If your business wants to start taking advantage of virtualization, Business Solutions & Software Group can help you make the best decisions regarding which aspects of your organization would translate well to a virtual environment. After all, no business will have the same infrastructure, so if you decide to implement virtualization, you will want to customize your approach based on your specific needs. Our comprehensive IT evaluation will help you make the best decisions possible.
To learn more about virtualization, contact us at (954) 575-3992.