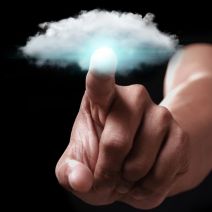 Many businesses go about their daily duties without understanding the difference between a cloud computing solution and virtualization services. Contrary to popular belief, they are, in fact, NOT the same thing. Rather, virtualization itself is an important part of integrating a cloud solution.
The Primary Difference
First, let's start with some definitions. As defined by the Gartner IT Glossary, cloud computing is "a style of computing in which scalable and elastic IT-enabled capabilities are delivered as a service using Internet technologies." This means that it's generally paid for month by month, and the user of cloud computing is using space provided by an external vendor to store and access data using online devices. In a way, cloud computing is the delivery of resources through a digital medium.
In direct contrast, virtualization services are provided as complete, finished products. Virtualization, according to Gartner, is:
[…] the abstraction of IT resources that masks the physical nature and boundaries of those resources from resource users. An IT resource can be a server, a client, storage, networks, applications or OSs. Essentially, any IT building block can potentially be abstracted from resource users.
The difference here is that virtualization services are generally used as a way to simplify operations by eliminating the hardware associated with a network, server, workstation, or other IT infrastructure component. When you're storing data on a cloud server, you're storing it on a server that's been virtualized. This means that the distribution of services and data via cloud computing wouldn't be possible without virtualization services.
Why You Need Virtualization
Besides being a necessity for having your own private cloud, virtualization services allow for many benefits. Some of these include simplifying your IT infrastructure, reducing operation costs, and optimizing the application of patches and updates. Either way, the case for virtualization is clear. It can save your business revenue that's better spent elsewhere. The return on investment is immense.
Why You Need Cloud Computing
In regards to cloud computing, one of the greatest benefits your business receives is increased flexibility and accessibility. With more access to mission-critical applications and information, your business is sure to improve operations. This can help your employees achieve greater levels of productivity both in and out of the office.
For more information about Business Solutions & Software Group's cloud and virtualization services, give us a call at (954) 575-3992.