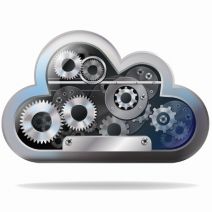 Cloud computing is here to stay. Yet, there are still companies hesitant to adopt the cloud. While every business that hesitates migrating to the cloud has its own reasons, one common source of conflict that we've seen is the opposing view between the business owner and their IT department.
This difference in view typically stems from the business owner being sold some big promises about how the cloud can revolutionize their operations, whereas IT personnel may be hesitant to relinquish too much control to the cloud. Granted, we have seen situations where the reverse is true, but for the sake of this article, let's follow the logic of the former.
Benefits of the Cloud Promised to Business Owners
For business owners, the cloud comes with some pretty strong selling points. According to InformationWeek, here are three benefits to the cloud that get business owners excited about adopting the technology:
Business leaders see improved speed to market.
The ability to rent instead of own, especially as things relate to new ventures that might not be permanent.
The ability to rent infrequently used assets (like those for disaster recovery).
For the business owner, all three of these benefits speak to something near and dear to their heart: return on investment. If cloud computing can live up to the marketing promises that spew across a business owner's desk, inbox, and social media timelines, then they're going to gravitate toward the cloud and demand that their IT department implement it for business reasons, not technical reasons.
Reservations IT Departments May Have about the Cloud
Herein lies the all-too-common conflict between a business owner's money-saving decision making and the guarded reservations that an IT administrator might have about making too dramatic of a change to their IT systems. InformationWeek goes on to explain the IT technician's point of view:
Self-preservation: "Why should I support something that's going to put me out of a job?" Developers obviously don't feel this way. But folks responsible for racking-and-stacking? Of course they feel threatened by work being done in an Amazon or Google data center.
Span of control: Being responsible for outsourced infrastructure makes people feel like they're getting in trouble for someone else's mistake when that infrastructure is unavailable.
Disbelief: The line of thinking here is, "This is just a fad, it's not really going to help us, and we'll go to a lot of trouble for nothing."
At the end of the day, migrating a company's IT infrastructure to the cloud is a major move that affects everyone, business owners and IT technicians alike. Therefore, both parties need to be on the same page about the cloud and have a clear understanding about what it can do, as well as why adopting it is in the best interest of the company.
Business Solutions & Software Group is here to help communicate the benefits of cloud computing to both parties. As a managed IT company and a small business, we're in a unique position to speak to the needs and understand the pain points of business owners and IT departments alike. To have a relevant conversation about cloud computing that takes into account these two perspectives and more, give us a call at (954) 575-3992.