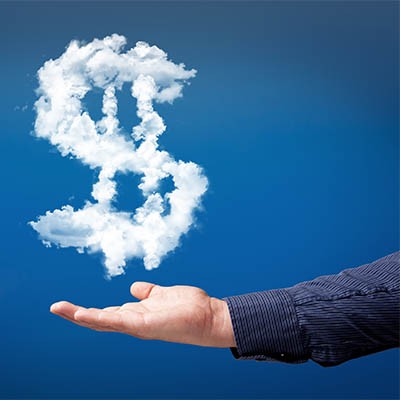 The cloud has given businesses countless opportunities to change the way they operate on a day-by-day basis for the better. Granted, different businesses will utilize the cloud in different ways, meaning no solution will work quite the same for two different companies. Let's go over what you need to know about how the cloud is a great investment for your organization.
Let's take a look at how the various cloud services offered to businesses can make a difference, especially from a cost-to-effectiveness perspective.
Money Isn't All the Same
In terms of your business' finances, you have multiple ways to spend them. Here are three of them:
Capital expenditures: A capital expenditure is essentially a high, one-time investment in something that is to be used for many years, but is not planned or budgeted for.
Fixed-expense expenditures: Unlike capital expenses, these ones are predictable payments that go toward something that expires in the short-term. Some examples might be advertising or various Software as a Service offerings. With a price that is independent of your sales, the idea is for the fixed-expense expenditure to result in a sale down the line.
Cost of goods sold (COGS) expenditures: This type of expense is directly proportional to the profit your business generates. The higher your COGS, the more revenue you bring in. This assumes that the ratio between COGS and your revenue is low, however.
How These Expenses Relate to the Cloud
Now, let's assume that you need a data center. The first option that might come to mind is having one built on-premises, but this would result in serious capital expenditures and fixed expenses for the construction and maintenance of such a solution.
It's important to move forward with this mindset, as your data center will not start generating value for your company until after it is complete. Cloud services, on the other hand, allow you to scale your solutions to fit your usage of them, allowing you to control the value you get out of your solution.
How will you use this knowledge to implement cloud solutions for your business? Don't move forward without a solid plan of action. To get started, reach out to Business Solutions & Software Group at (954) 575-3992.