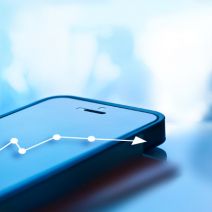 Mobile technology has changed the way that the business world operates. No longer do employees have to be tethered to their desks in order to remain productive at all times. Instead, they can work while on the road or from their home office. However, if your business's mobile device management solution is too lax, it might encounter a number of different problems that could potentially ruin the mobile experience for your business.
Thankfully, you don't have to approach this concept without the help of Business Solutions & Software Group's technology experts. We know our way around the Bring Your Own Device (BYOD) industry, and we're more than willing to share our advice with you. The truth of the fact is that the advent of cloud computing has made accessing data while mobile far easier than it was previously, and allows for more efficient access to mission-critical applications. Yet, this ease of access to your company's network and confidential information can also be potentially very, very dangerous.
When a business integrates a cloud solution into their IT infrastructure, they're essentially making their network and resources easier to access from any approved devices. This means being able to access a network across multiple different types of devices, including laptops, smartphones, and even tablets. With so much new technology accessing your network, a little skepticism is natural, and is certainly warranted.
For instance, imagine an employee's device gets infected by a virus. If the device connects to your network, the infection could spread to other parts of your infrastructure. Just like that, your entire network, including your data, is subject to risk and even more attacks from potential threats. This is a worst-case scenario, but it happens more often than you might think.
Therefore, the best way to approach both cloud computing and your BYOD is to put a strict policy in place which limits certain applications' access to confidential information. If you're the one providing mobile technology to your workers, it's worth integrating whitelisting and blacklisting of applications.
Of course, even these measures might not be as effective as you want them to be. Therefore, a more comprehensive solution is required that limits access to corporate data based on user permissions. This helps minimize access to information in the hopes that it can prevent hacked devices from accessing it. For all of this and more, contact Business Solutions & Software Group at (954) 575-3992.