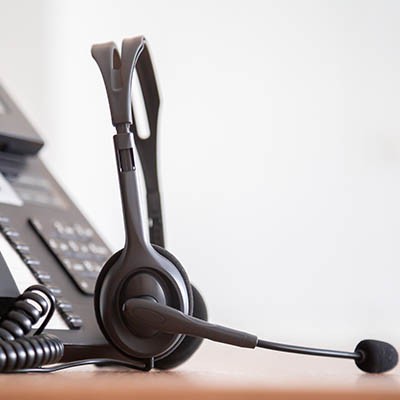 Owner who takes their craft seriously has a telephone solution of some sort, even if it is just your traditional landline. But what if we told you that there is a much more dynamic, more flexible solution that offers all of the same features without the headaches associated with landlines? A Voice over Internet Protocol (VoIP) solution might be just what you need to revolutionize your communication infrastructure.
VoIP vs Traditional Landlines
First, let's discuss the major differences between the two. We all know about your traditional landlines; the technology is the same as it was all those years ago when you first started your business. Your handsets hook up to the local telephone company's infrastructure which is responsible for relaying your calls. Compare this to VoIP, which uses the Internet to transmit calls instead. This can be game-changing for some businesses; while it does rely on Internet connectivity, it effectively allows you to cut out unnecessary expenses, too.
All the Great Features
VoIP is capable of just about any feature that your traditional landline telephone solution can provide, plus some others that can be advantageous for your business. All features like conference calling, call forwarding, voicemails, extensions, putting users on hold, and more are present here and can be utilized by your staff on the regular. VoIP even has capabilities for some features that are impossible to utilize with your standard landline solution, such as voice and video chat integration, instant messaging, and much more. It is a much more dynamic solution for the modern workplace.
None of the Frustrations
Adding new users to your landline infrastructure can be a hassle. You have to run new wires for the handsets, purchase the hardware required for them to take calls, and allocate the appropriate amount of space for new offices or workstations. While some of these frustrations do admittedly still apply for VoIP--namely ensuring that you have enough space for new employees and hardware for them to use--you do not have to run new wires for them. Since VoIP applications are typically desktop applications or mobile applications that utilize the Internet, there is no need to hook them up to the phone infrastructure or run new wires. You just create an account for a new user, assign them an extension, hook them up with some hardware, and install the software on the device. In this way, it is much easier to add new users.
Lower Costs
You've heard about "cord cutting" in terms of media streaming applications replacing television, and VoIP does something similar for telephony. Oftentimes, companies will bundle services together. For example, if you want telephone services, you might also need to purchase Internet or television services from the same provider. VoIP allows you to eliminate this need and utilize a pre-existing service (and something that your business is guaranteed to use)--the Internet. Furthermore, the more flexible and scalable costs associated with VoIP make it easier to fit into a budget. Don't need a specific feature or service? Chances are you can customize your solution to fit your needs.
Get Started with VoIP Today
VoIP is a great solution that all businesses should consider for their communication needs. If you are not sure how to get started, or if you just want some advice on how to improve your current communications setup, Business Solutions & Software Group can help. To learn more, reach out to us at (954) 575-3992.