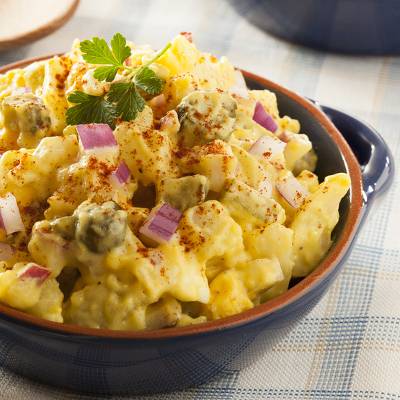 When trying to raise money for a big startup or product release, it can often be outside of your budget. One solution is crowdfunding, or taking your endeavors public in order to inspire others to donate money to your cause. Unfortunately (or fortunately - take your pick), not many of these campaigns succeed.
A crowdfunding campaign requires a lot of hard work and dedication, as well as adequate planning, in order to succeed. Well, sort of - we're sure you've heard about the massive Kickstarter project by Zack Danger Brown. Attempting to raise $10 to make his first potato salad, Brown ended up making $55,492 from 6,911 backers. This proves that a successful Kickstarter doesn't A) need to be well thought out, and B) could be potato salad. However, this is one of the rare occasions when something silly pops up and goes viral. Instead of blindly charging into your campaign, be sure to think about things carefully and take these tips into account:
What is Your Product?
Think about what your campaign is trying to accomplish, and compare it to other, successful campaigns (that aren't potato salad). Often, some of the more successful Kickstarters will look at causes on the news and appeal to the emotional side of human beings, but these are generally for nonprofit purposes. Similarly, raising money for a personal need probably won't work, either.
What you want is something interesting and unique - something that nobody has thought of yet, or something that draws the backers in and compels them to donate money to your cause. Typically, the most successful Kickstarters are for gadgets, like new watches or this super-sweet cooler, video games, or films.
Don't Have Unrealistic Expectations
This is one thing that the potato salad silliness got right; Zack Danger Brown only wanted to raise $10. That is a pretty realistic goal, as potato salad doesn't cost that much to make. Official Kickstarter statistics state that only about two percent of all successful campaigns have raised more than $100,000, and 73 percent of successful campaigns have raised $10,000 or less.
Basically, if you are trying to raise more than $10,000, good luck. The odds will be against you, but if you concentrate on your goals and integrate rewards-based crowdfunding, you might be able to pull it off. Rewards-based crowdfunding consists of rewarding people for donating money with, say, a scoop of the world's most expensive potato salad.
Plan Carefully for Your Campaign
You'll have roughly 30-to-60 days in your crowdfunding campaign, so take enough time to come up with a battle plan before it even starts. Make a video that shows what your product or service is. Come up with rewards that will make people want to back you. Use social media to your advantage and build a horde of ravenous, potato salad-loving fans who want nothing more than to see your idea succeed.
Plan your campaign every step of the way - including how and when you will spend money on something, like what you post to social media, or making phone calls to build support for your cause. Taking the time to do this before you campaign starts can go a long way toward boosting your chances of succeeding. Use your family as stepping stones to get the ball rolling, and then boost your levels of donations by using a presale of your product. If your backers think they are getting something cool for their efforts, you're more likely to see results.
Overall, crowdfunding can be a very effective way to make money for a new idea startup or for the development of a new software tool. Even if you don't succeed, it's likely that you will build a big online presence, which can lead to more pageviews and potentially more sales. For more best practices about how to establish yourself on the world wide web, and for other tech-related services, contact Business Solutions & Software Group at (954) 575-3992.