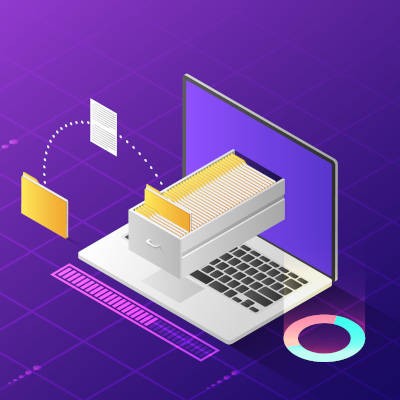 Paper documentation has long been a fixture in the office as a means of helping to organize information and other resources. Of course, asbestos was a fixture in building construction for quite some time as well, so it should be clear that the established way of doing things is never guaranteed to be the best. Considering this, let's go over what a modern Document Management System is and what options a small to medium-sized business has to choose from.
What is a Document Management System?
Imagine, if you will, a file cabinet that could:
Independently sort out and organize the files it contains
Work with your other business solutions to put these files to their proper use, on a variety of devices
Simplify collaborative processes
Assist you in your business continuity preparations
Pull the files you are looking for via a simple search interface
Protect the files you have stored in it, while ensuring you remain compliant to industry-based regulations
Enable secure access for your remote workers
Furthermore, consider that this file cabinet could offer all these features without simultaneously becoming too complicated for the average employee to use it effectively.
This is effectively what a Document Management System, or DMS, is. Going beyond the average cloud storage solution, the DMS integrates well with your other solutions and helps to keep your files and resources better organized. Certain types of DMS—specifically, those that operate through the cloud—offer the mobility benefits featured in simple cloud storage paired with numerous automated functions that themselves serve as an advantage.
Nowadays, These Features are Essential
With the massive increase in remote work, plus the ever-present need for more and more data security, as well as the focus that today's processes require in terms of collaboration… the capabilities of the DMS become indispensable for any business looking to accomplish its goals.
The future of business has been clearly established as being solidly rooted in digital processes. The DMS is one way that you should consider embracing that as you move forward.
Business Solutions & Software Group is here to help. We'll evaluate your current technology and assist you with it, both in terms of maintenance and advancement. If you're ready to find out what you'll need to do—and what we can do for you—give us a call at (954) 575-3992.